Since the TSC7 controller released in April of 2018 it has easily been one of the most exciting tools in the industry. It's growing in popularity among surveyors in the field, and once crews get the TSC7 in-hand the older and less-capable controllers don't get a second thought.
If you're curious about the controller's hardware highlights, you can check them out here. That's not what we're talking about today, though.
Now we're taking a look at the real reason surveyors keep requesting the TSC7 for their next job: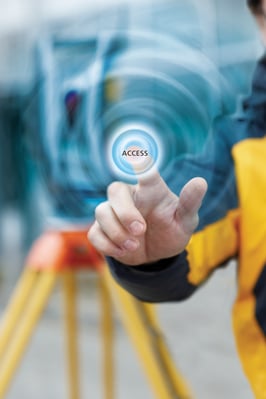 Access has long-been a popular software for surveyors. With Access 2018, Trimble set out to refine its most poplar software with input from users in the field.

"The software features a new UI and powerful graphics capabilities to deliver enhanced workflows for field surveyors. Access 2018 has been redesigned with even more intuitive menus and screen navigation to take advantage of the TSC7's 7-inch touchscreen and computing power, while leveraging software workflows, which include applications for general survey, roading, tunnels and pipelines.

Access 2018 also integrates with the Trimble Sync Manager™ application to enable cloud-based data management between the office and the field. Surveyors can quickly start working by downloading preconfigured jobs in the field with DXF maps and CSV files linked ready to start surveying. Sync Manager also integrates seamlessly with Trimble Business Center software and is compatible with other industry office software platforms," †
Here's what surveyors like about Access 2018
Multi-tasking
split screen view allows users to run two apps simultaneously
view map alongside form fields for quick and easy data management
users can interact with map during COGO calculations
Streamlined User Interface
the same powerful software users know and love, redesigned for ease-of-use
a more intuitive interface makes menus and navigation faster and more efficient than ever
touch gestures like your phone / tablet for familiar navigation through the software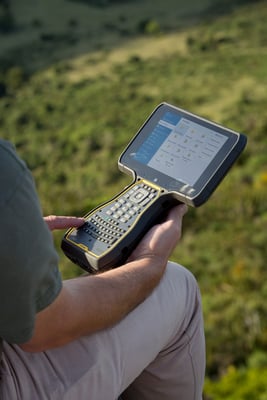 Smarter Software
integrates with Trimble Sync Manager for cloud-based data management between the office and field
supports office software: generate reports and export data in 3rd party data formats in the field or for use on the cloud
Trimble Access 2018 brings the hardware of the TSC7 to its full potential with all of its upgrades and optimizations.
We're sure you'll love all that Access 2018 offers to its users. There are some great promotions going on that will help put the TSC7 and Access 2018 to work for you!
We're currently running specials on AGS Certified Pre-Owned and Rental units. Get the TSC7 for your next job at an unbelievable price!
Contact us now to check out the TSC7 Data Collector and Trimble Access 2018.
† From Trimble News Release 4/18/18