Today we're taking a look at some of the biggest reasons folks are trading in their survey equipment. There are plenty of benefits of trade-in, and at AGS we work hard to make sure you've got the best solution for your needs. We've offered equipment trade-in for years and have helped many customers get the most out of their equipment.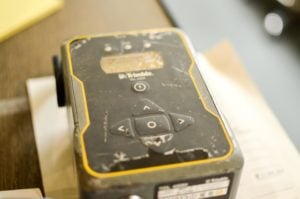 Broken | Malfunctioning | Unreliable
Broken, malfunctioning, unreliable.... If those words describe any of the equipment you've got in your lineup, we may be able to help. It's important to have reliable equipment and the gear used out in the field sees a lot of wear-and-tear. We even accept damaged or broken equipment, so you can get the most for whatever you've got on-hand and put those funds towards usable equipment.
Unused
Some equipment may not see a lot of field time and sits collecting dust. Unused equipment is only going to continue to decline in value and eventually be outdated. Trading in your unused survey gear can help add in some unexpected budget and free up room to get more of what you're actually using in the field.
Outdated
Eventually, the old equipment just doesn't cut it anymore. Sticking with older, outdated equipment can really limit the potential and prevent you from landing more jobs. Don't be held back by equipment that isn't up to today's standards. By trading-in your outdated surveying equipment you're able to get the latest tech and expand the scope of work you're able to offer.

Incentives
If you've been eyeing the latest from Trimble, like the TSC7 or the SX10, trade-in can give you the edge you need to make it happen. AGS offers incentives for folks looking to trade-up instead of just trading in for cash. We're excited to help you step up to more capable equipment and that's why we offer higher trade-in values if you're planning to upgrade equipment with us. While our cash offers are very competitive, trade-up credit will give you the most bang for your buck! Be sure to submit a quote request if you're interested in seeing what we can do to help!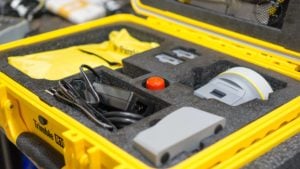 Is trade-in worth it? We think so.
If you're looking to upgrade your old equipment or need to expand your capabilities, then trade-in is a great option for you! These are just a few of the benefits of trade-in, and we would be excited to put together an estimate for you. If you've got equipment you're looking to trade-in, submit a quote request and we'll be in touch as soon as possible!