Top 5 Benefits of Renting Survey Equipment
Making the leap to buy all of your surveying equipment can get really expensive. It's a huge investment and while there are benefits of owning your equipment, renting survey equipment has a lot of advantages. At Advanced Geodetic Surveys, Inc. we know that purchasing survey equipment outright isn't for everyone and that's why we offer the latest technology available to rent. Today we're taking a look at the top 5 reasons folks in the industry are looking to rent survey equipment for their next job.
5.) Try before you buy
The latest advancements in survey tech open up a ton of possibilities out in the field. When you're renting land surveying equipment you have to ability to try the latest innovations available. If you're trying to see if the latest equipment is worth the upgrade for your team, rent it and see for yourself! We've got all the latest models in-stock and ready to ship out.

4.) Rent on your schedule
Sometimes jobs only call for a few days in the field, while others require several months. When you choose survey equipment rental, you're able to decide exactly how long you're going to need the equipment. AGS offers short- and long-term rentals so you can have the equipment for as long as your situation requires. Short-term rentals are also great when you've got a job that is outside of your normal scope of work. If you've got a special project and you need different equipment than what you normally use, renting might be the best solution to get the job done.
3.) The right fit
Committing to new equipment is tough when you're not sure how it's going to fit in with your workflow. Instead of going in blind and potentially wasting money, rent your equipment first. Users can see first-hand how everything will work together with their current rhythm. Renting equipment first can help you see if it's the right choice for you, or if other options would work better. There can be a lot of hype around new devices, so see if they live up to it without buying the equipment right away.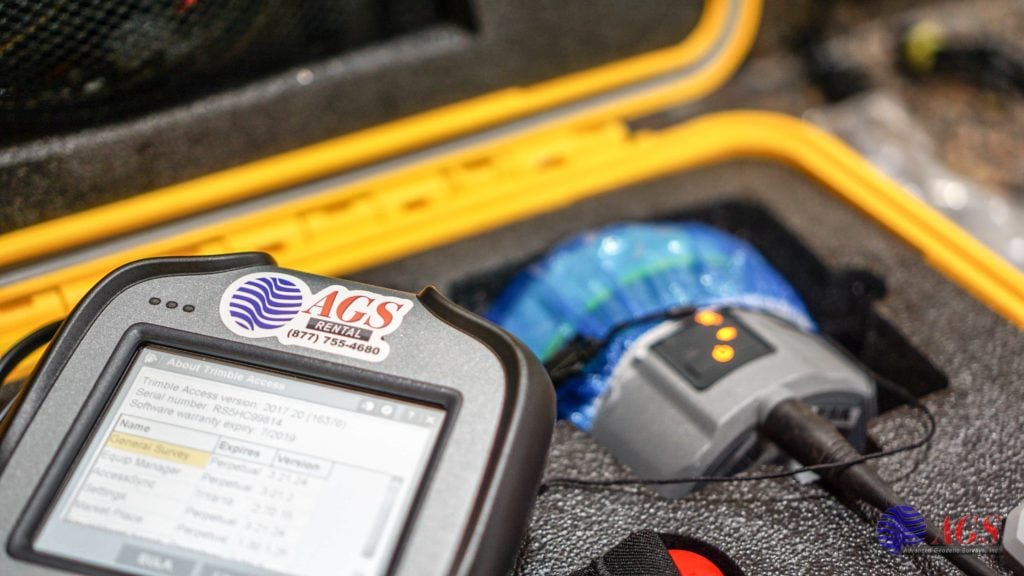 2.) Budget-friendly
Renting your survey equipment gives you complete budget flexibility. Instead of dedicating a large chunk to equipment, you'll be able to shift your budget to other areas of the job. This is an ideal solution when the budget is tight and you're trying to be extremely cost-effective. It also helps leave room for unexpected expenses down the road.
1.) Hassle-free experience
When you're out in the field, getting the job done is top priority. The number one benefit of renting survey equipment from AGS is that it's a completely hassle-free experience. Productivity is key and we know that, so we take every step possible to minimize downtime. You won't have to deal with maintenance when you rent survey equipment from us - we take care of it all. We configure all units before they leave our facility and any hardware, software or firmware issues are dealt with as quickly as possible. We'll also overnight replacement units if yours is defective, getting you back to work so the job gets finished on schedule.

Renting survey equipment can be a great solution and we're happy to help with any questions you might have. Feel free to reach out and request a quote for any equipment you need. We've got units in-stock and ready to ship out and our rates are the best available. Gain complete flexibility and control over your job with the latest equipment - available to rent now from AGS!
If you've rented equipment before - let us know what you think is the biggest benefit in the comments below.
Questions? Ask away!