ADVANCED GEODETIC SURVEYS PROMOTES JUSTIN CRUZ TO OPERATIONS MANAGER
HOUSTON - Advanced Geodetic Surveys is pleased to announce the appointment of Justin Cruz to the role of Operations Manager.
Justin initially joined the company in 2007 working in operations and quality control. Most recently, Justin has served as an in-house repair technician for AGS. In his expanded role, Justin will oversee the Operations Department, covering repairs, service, shipping & quality control.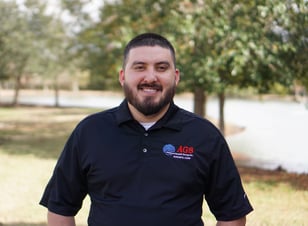 Justin is one of the top repair technicians in the industry, and has over 10 years of direct experience providing solutions and support to customers all over the world. Having worked in the repair center at AGS, Justin understands both the hardware and software sides of the business, which gives him a unique understanding of the problems that today's surveyors face.
Justin has contributed to the success of the company as a whole by ensuring the quintessential customer experience when working with clients.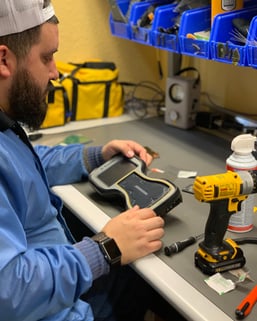 AGS owner PJ Meyers said, "I am proud to make this announcement and I look forward to growing the company together with you as our new Operations Manager."
About AGS
Advanced Geodetic Surveys, Inc., near Houston, Texas, is a leading distributor of geospatial solutions from Topcon, Sokkia, and other major brands in the industry. AGS has consistently provided products, service, and expertise to surveyors in the oil and gas industry for over 30 years.
In addition to their full-service Houston area headquarters, AGS operates a sales and survey supply store in Odessa for Permian Basin customers, as well as our newly-opened
survey supply store in the DFW area
. We also have account managers located throughout Texas to provide the best service possible to all of our clients. The AGS staff has over 160 years of combined experience in survey and sales solutions. With over fifty industry certifications, they provide hardware, software support, service, repair, and maintenance for survey equipment. www.agsgps.com
At AGS, It's the Service After the Sale That Counts!
For more information, contact:
Greg Dunn
Advanced Geodetic Surveys, Inc.
www.agsgs.com
979-553-4677