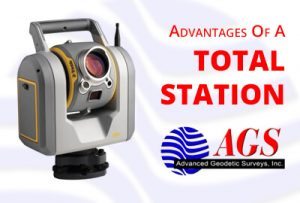 "Total Stations" have become the workhorse and main instrument for surveyors across the globe. Total stations provide a suite of functionalities designed to work quickly and efficiently for today's surveying professional.
Most all total stations on the market today provide surveyors with an electronic distance measuring device (EDM), a digital theodolite and lots of computing horsepower and memory. This powerful grouping of features gives surveyors the ability to measure vertical and horizontal angles and slope distances and more.
Trimble Total Stations
Trimble's total stations, like everything Trimble makes, are built on a heritage of pushing the limits, engineering excellence, durability, and precision. Trimble's expertise from five decades of manufacturing land surveying equipment and GPS surveying tools, benefit their total station solutions.
Advantages of Trimble Total Stations
Precision optics and robotics are calibrated and paired for streamlined workflows
Enhanced accuracy in area computations
Full GIS creation
Service after the sale – innovative training and in-field support services
Maximize productivity
Scalable
Able to integrate seamlessly with other technologies
6 Trimble Total Station Monitors to Choose From
Trimble has 6 "Total Stations" to meet the demanding needs of the most challenging GPS land surveying projects.
Scanning Total Station
The Trimble SX10 scanning total station provides the most innovative solution for surveying, engineering and scanning professionals.
Autolock-Robotic Total Stations
Trimble manufactures three auto lock-robotic total stations.
The Trimble S5 is an efficient workhorse for most projects.
The Trimble S7 is a step up from the S5 in that it combines scanning, imaging, and surveying all-in-one so that users can capture all field data with only one instrument.
Trimble's S9 is the flagship of Trimble's auto lock-robotic total stations. The S9s integrate the best field technologies with Trimble's highest level of accuracy and specialized engineering capabilities the very best in performance and precision.
Mechanical Total Solutions
Trimble's M series of total solutions deliver dependable performance and results in a mechanical total solution. The M3 is lightweight, compact and streamlined for easy use in the field. The M1 is a conventional surveying instrument that makes it the most affordable of the M series.
Tips for Using Any Total Station
Always ensure that a total station's tripod is on the most stable footing possible so to eliminate movement, prevent accidents and obtain the most accurate measurements. Proper battery care is important. Always remove the battery when the station is not in use – preferably in a dry place with the battery fully discharged. This protects the station and maximizes battery life. Never carry a tripod with a total station attached. Always remove the total station from the tripod when moving it.
Final Thoughts
While total stations can be a significant expenditure compared to other surveying instruments, they deliver on the investment by producing faster, more accurate and detailed measurement and maps than any other instruments. Contact us today. We can help you select the right total station for your business.