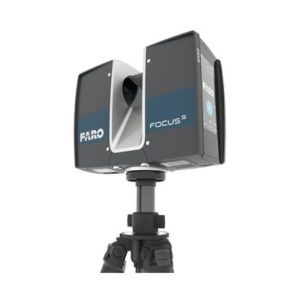 Call it 3D laser scanning, 3D laser surveying or High-Definition (HD) Surveying, all three terms refer to essentially the same equipment– a surveying device that uses lasers to capture millions of data points to create a digital three-dimensional topographic representation of the area and objects it has scanned.
Although a relatively new technology, in the past several years there has been an expansion of the applications and power of 3D laser scanning. Initially used in the surveying industry in the late 1990s, it has been adopted by a wide range of industries. From 3D laser scanning of 3-dimensional objects for prototyping products or the use of 3D laser scanning in the medical field to better map the human body for complex surgical procedures, 3D scanning is becoming common in a breadth of industries for a diverse range of applications.
Forensic Crime Scene Investigation with 3D Laser Scanners
One area that 3D laser scanning has made significant inroads is in forensic sciences. After a crime has been committed, it is vital for forensic investigators to collect evidence. The location of the evidence is critical to putting the pieces of the crime scene back in place. From blood spatter patterns, to projectile impact areas to the location of shell casings, the location of these items in relation to the crime scene environment tells a story that can help solve a crime. While traditionally used for building management and land surveying, the Faro Focus 3D X130 and the Faro Focus 3D X330 laser scanners have been adopted by various law enforcement organizations to help with crime scene processing and forensic investigation.
The power and clarity that 3D scanning can give both investigators and juries are why such scanners like the Faros are in high-profile officer-involved shootings and domestic terrorism cases. Ohio Bureau of Criminal Investigation employed a Faro 3D Scanner for a controversial shooting of a boy by the local police, and in San Bernadino, local authorities and the FBI used Faro 3D scanners to process multiple crime scenes and capture critical evidence and data. The ability of a 3D scan to render "virtual" crime scene recreations while delivering vantage points as seen by all, is a powerful tool. Not to be outdone, Trimble released the TX5 3D lasers that are well equipped for forensic crime scene investigations and accident documentation as well.
Mapping Underground Mines with 3D Laser Survey Scanners
In just the past few years mining companies have begun to use 3D laser survey scanners to map out the underground world of their mines. Using 3D scanners mining companies can now map out the intricate networks of tunnels, work areas and support structures in their mines more rapidly and accurately than using any other method. Mining firms that have started using HD scanning have reported that it enhances mine safety, accelerates decision-making and clarity, and more efficient use of resources. In short, mining companies are doing for their mines what Google has done mapping streets in 3D around the world.
Common 3D Laser Surveying Applications
More common applications for 3D laser survey scanning include civil engineering projects and land surveying. 3D scanning is also highly utilized for as-built surveys, inspections, and even reverse engineering. Scanning is useful in a variety of marine applications where the unique geometry can be challenging. Finally, HD scanning is heavily relied on by the oil and gas industries in particular for process and power piping.
Contact Us
At AGS we have the expertise to fit you with the best 3D laser scanner for your particular needs. We carry a full line of 3D laser scanners including the Trimble TX5 3D, FARO Focus 3D X130, and the FARO Focus 3D X330. Besides selling new 3D laser scanning equipment, we have a wide selection of used equipment available for purchase. Finally, we also provide 3D laser scanning equipment on a rental basis. Our goal is to be your long-term partner for all your scanning and surveying needs. So contact us today and learn how we can help you find the best solutions for your 3D scanning needs.