October 27, 2021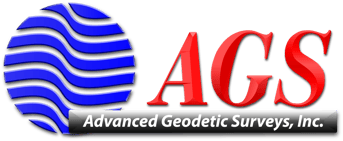 [Houston, TX] – AGS has closed its Odessa mapping and survey field supply location. We will meet future Permian and Delaware Basin equipment and supply needs from our DFW regional office, located in Grapevine, TX. As this chapter ends, we will continue to deliver superior value to our hard-won global base of loyal AGS clients by providing great mapping and survey product lines, services and solutions. Please contact our West Texas sales account manager, Michael Soliz, to assist with any future equipment needs.
About AGS
For over 30 years, Advanced Geodetic Surveys, Inc. has been a leading distributor of geospatial mapping and survey products and services. With a global reach from its Houston and Dallas area locations, AGS distributes a wide array of products, services and supplies from Topcon, Sokkia, and other major brands in the industry.
At AGS, It's the Service After the Sale That Counts!
For more information, contact:
Greg Dunn
Advanced Geodetic Surveys, Inc.
www.agsgs.com
979-553-4677
Greg@agsgps.com
###